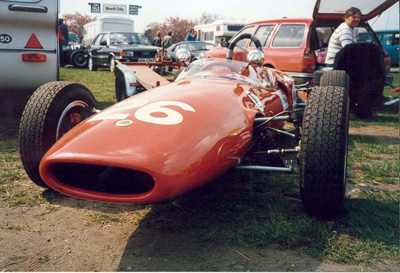 Born in Richmond, Surrey in 1928, Colin Chapman was the talented engineer who founded the Lotus marque. In 1945, the 17year old Chapman entered University College, London to study engineering.
Around the same time he and fellow student Colin Dare started a part-time car sales business. Demand was high soon after the Second World War and the business flourished – at least until late in 1947 when petrol rationing ceased. Chapman and Dare were left with a pile of stock which had to be disposed, mostly for less than cost.
However, one car remained, a 1930 Austin Seven registered PK 3493. With no demand for such a car Chapman decided to turn the car into a "special" by removing the fabric bodywork and completely dismantling it. This was a common practice amongst young car enthusiasts around this time, the body work of such cars often having all but disintegrated, whilst the mechanical components remained serviceable.
Chapman then stiffened the "A-frame" chassis by reinforcing the channel section. Although this hinted at Chapman's future design ethic, it was his treatment of the bodywork that perhaps showed a sign of things to come. This was a door-less construction using alloy-bonded plywood mounted on a stressed framework with triple bulkheads to reinforce the car's frame. The
design owed much to aviation construction principles.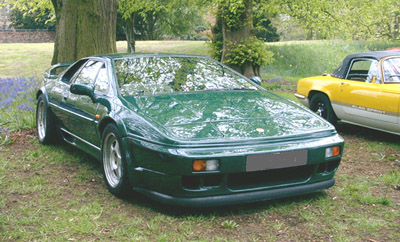 By 1948, the car was complete. Not only did it bear the registration OX 9292 but also the name Lotus, Chapman's nickname for his girlfriend (later to become his wife) "my little Lotus Blossom".
Also in keeping with the time, Chapman entered the car into competition trial events, in between which the car was continually modified.
Time for the second Lotus, which Chapman also based on an Austin Seven and completed in 1949. By 1951 however, Chapman's attention was drawn to the 750cc Formula racing and he decided he could produce a track car. Both Lotus Mark 1 and 2 were sold and Chapman started from scratch with another Austin Seven.
It was at this point that Chapman began a fruitful association with Michael and Nigel Allen, two brothers who were 750cc fans. Thus construction of two Lotus Mark Three's began in the brothers well-equipped workshop. The new lightweight design sported an aluminium body and also a protective under shield. The engine's inlet manifolding and ports were divided to improve aspiration.
The new car's first event was at the Castle Combe circuit in May 1951, Chapman taking first place and lapping everyone bar the second placed car. By the end of the season Chapman had a series of successes under his belt in what was then the most competitive 750cc racing car in the country.
Naturally, fellow competitors wanted copies of this incredible car and Chapman realised the potential for manufacture. In partnership with Michael and Nigel Allen the business became the Lotus Engineering Company on 1 January 1952 and construction of the Lotus Mark Four began.